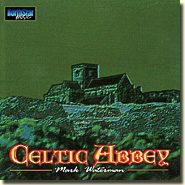 Mark Waterman
NSMCD 138
CD £4.95
Buy this CD here from New World Music
MP3 Downloads from
Album Description
An album inspired by the rugged beauty of the Sacred Isle of Iona and immortalised by William Wordsworth in his memorable poem On to Iona.
This reverent and spiritually moving voyage of monastic celebration will unfold dreams of Tallis and Gregory.
A cathedral quality provides the harmonically intertwined voices and natural sounds with a spiritual counter-point, as the music explores a contemporary ecclesiastical dimension – so vivid and emotive that you can almost wear it as a cloak.
CD Track List
Written, performed & produced by Mark Waterman
Albums from Mark Waterman