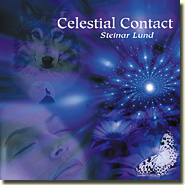 Steinar Lund
NSMCD 306
CD Version Not Available
MP3 Downloads from
Album Description
Modern life is both fast and busy.
Amidst the noisy hustle and bustle do we hear the inner voice of our spirit?
Take the time to relax, get comfortable, lift your eyes to heaven and listen to Celestial Contact.
Let the beatific beats and channelled choirs transport you to a place of well being whilst ethereal piano motifs encourage the opening up to the mystery of the divine.
Give yourself to the infinite moment that is now.
CD Track List
Written, performed & produced by Steinar Lund
Albums from Steinar Lund