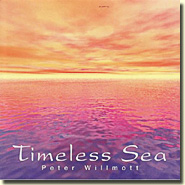 Peter Willmott
NSMCD 118
CD £4.95
Buy this CD here from New World Music
MP3 Downloads from
Album Description
Captivating instrumental music entwines with the tranquillity and majesty of the sea to create an unforgettable experience.
The soothing sound of the ocean gently caressing the shore, as the midday sun reaches its zenith, provides an escape to paradise.
Let the Timeless Sea gently wash over you and refresh your body and mind.
CD Track List
Written, performed & produced by Peter Willmott
Albums from Peter Willmott