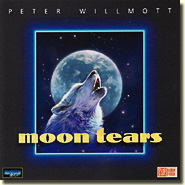 Peter Willmott
NSMCD 174
CD £4.95
Buy this CD here from New World Music
MP3 Downloads from
Album Description
A beautifully crafted album of contemporary uplifting music reflecting the cultures and peoples of North East Africa.
The gradual musical development, through diverse and eclectic influences, has culminated in a creative fusion of styles which all play their part in shaping the art and music of the African continent.
Moon Tears reflects upon these influences, seen through the eyes and ears of these proud people.
CD Track List
All tracks written performed & produced by Peter Willmott
Albums from George Raphael