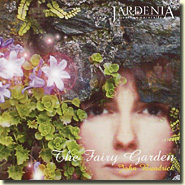 John Bundrick
NSMCD 243
CD £4.95
Buy this CD here from New World Music
MP3 Downloads from
Album Description
It doesn't really matter where you live or what your garden means to you, it will always represent somewhere special where you can relax and be at one with nature.
In The Fairy Garden John Bundrick brings his own special magic to this beautiful recording of richly orchestrated piano melodies inspired by the garden.
Played quietly whilst relaxing it will create your own symphony perfectly in tune with the sounds of the earth.
CD Track List
Written, performed & produced by John Bundrick
Guitars - Chris Glassfield
Recorded & Mixed at Ham Hill Studios, Somerset, UK
Albums from John Bundrick