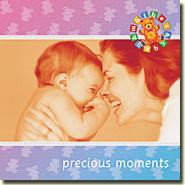 Mike Roberts
NSMCD 301
CDs are out of stock
Digital MP3 Downloads are available from
Album Description
Precious Moments has been written to turn those special moments of togetherness into a profound experience of love where day to day cares can be forgotten and true heart's joy found.
Concert harp, acoustic guitars, piano, sublime voices and gentle orchestration all turn this album into a work of musical art that will enhance feelings of pure wellbeing and joy.
A collection of melodies truly inspired by and dedicated to love.
CD Track List
Written, performed & produced by Mike Roberts
Albums from Mike Roberts