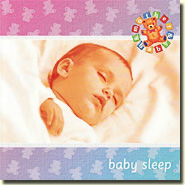 Alain Pierre
NSMCD 291
CD £4.95
Buy this CD here from New World Music
MP3 Downloads from
Album Description
Getting baby to sleep is often a new parents' greatest challenge.
In light of continued and more detailed research, and working with the Belgian paediatric unit at the Brugman hospital in Brussels, Alain Pierre has produced Baby Sleep, which is especially developed for mother and baby.
The album contains the relaxing and familiar sound of a mother's heartbeat and sounds of the womb, together with beautiful harmonies and musical textures designed to soothe and relax your baby and create an environment of total calm.
CD Track List
All titles composed by Alain Pierre & Alex Barran
Music produced & performed by Alain Pierre
Recorded at Silence Music Studios, Brussels, Belgium
Albums from Alain Pierre