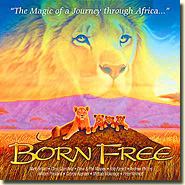 Various Artists
NSMCD 173
CD £4.95
Buy this CD here from New World Music
MP3 Downloads from
Album Description
The magic of a journey through Africa - the world's most exciting continent.
Each track has been composed to portray a time, place or event in an African season.
"African Storm" conveys the humid atmosphere, evocative native chants and chatter of wildlife prior to the celebration of the rain.
"The Gathering" - a 12-string acoustic guitar masterpiece - proclaims the joyous rhythms and love of life that is the essence of this great land.
"Freedom", in the classical style, is perhaps one of the most beautiful and emotive anthems ever written for Africa.
CD Track List
Various Artists
Albums from Various Artists