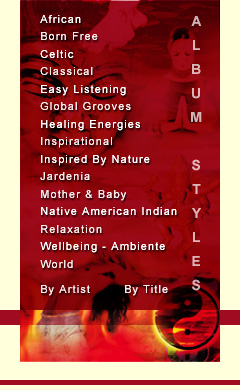 Album Spotlight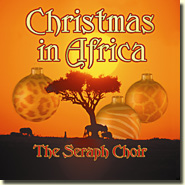 The Seraph Choir
NSMCD 270
CD £9.75
MP3 Downloads from
Christmas-in-Africa is a a beautiful album of traditional Christmas songs and carols sung by The Seraph Choir.
Latest Release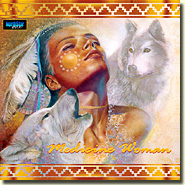 Emily Shreve
NSMCD 328
CD £9.75
MP3 Downloads from
Discover more on the Medicine Woman album page.
Lifestyle Album Categories
Our range of lifestyle albums are grouped in the following categories:
Subjects covered within these categories include music for Reiki, Feng Shui, Yoga, Sleep, Tai Chi, Aromatherapy, Massage, Shiatsu, and Pilates.
Top 10 Most
Popular Albums

Inject calm and tranquillity into your life with the serene,soothing images of InBalance.
The InBalance DVD series is a collection of relaxing contemporary music & images designed to enhance the time we set aside for ourselves.
What Our
Customers Say
"Just wanted to say thanks for the speedy delivery of the two sampler CDs I ordered. They arrived on Tuesday - & the little card was a nice touch, too.
I'm very impressed with the quality of music you offer & I'm just working my way through to decide which ones to buy next - my order will be with you very soon!"
Jane Dowsett, UK