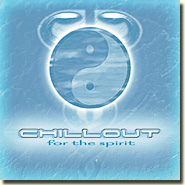 Michael Vickerage & Andrew Philips
NSMCD 299
CD £4.95
Buy this CD here from New World Music
MP3 Downloads from
Album Description
The ultimate chill out.
The essence of vast open space is captured in a drifting cloud of delicious ambiance punctuated by soft ethnic sounds.
As the album unfolds beautiful drifting melodies start to emerge from the superb orchestration.
Reminiscent of the style of Brian Eno and Arvo Pärt the instruments used include a 24 piece string orchestra, zither, xylophone, Tibetan finger cymbals and guitars.
CD Track List
Written, performed & produced by Michael Vickerage & Andrew Philips
Albums from Michael Vickerage
Albums from Andrew Philips