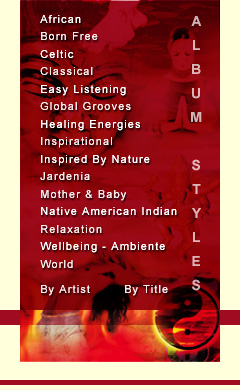 NSMCD 273
- £4.95
Buy this CD here from New World Music



01. Zensuality
74 minutes of unstress and lie down
Zensuality is designed for those private intimate times spent with your partner, just being together.
Warm seductive music and voice takes you on a journey in pursuit of the sensual.
Starting slowly the rich ambient waves wash over the senses, then gradually evolve into a warm seductive groove, intensifying the feelings of togetherness before subsiding into an afterglow of pure spiritual pleasure.
Produced by Aric Sigman & Geraint Hughes
Latest Release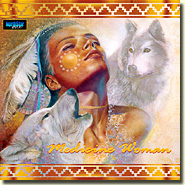 Emily Shreve
A deeply soulful and fascinating tribute to the spirit of the Native American Indian culture.
Emily Shreve not only captures the spirit of the Native American people but also uses their distinct voices and tribal chants to bring positivity, joy and enlightenment.