Oh My Word! It's Christmas Time Again.
11th December 2013
Oh My Word! (It's Christmas Time Again)
A wonderful Christmas song by NorthStar writers Chris & James Ready! Mince pie anyone?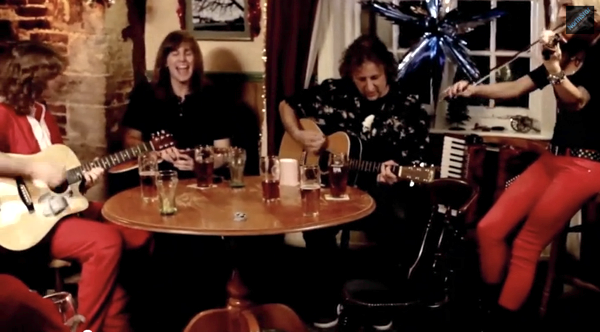 "I heard this song on the radio the other day and I knew it sounded familiar. I have it videoed on my phone from last Xmas at my local pub in Tostock. I know two of the guys from a band called Walkway. The audio from my phone is shocking so I boshed on the proper song. It so nearly fits."
Composers: Jim Reid & Rupert Matthews
Artists: Chris & James Ready