Saving The Titanic
13th April 2012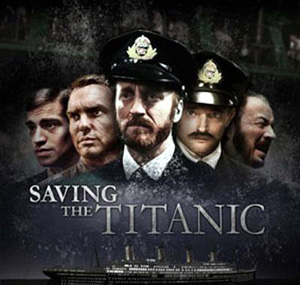 Saving The Titanic is a wonderful new production telling the untold story of the self-sacrifice and bravery of the ship's engineers, stokers and firemen in the face of impending death.
The fantastic music that accompanies the dramatic story is composed by NorthStar's Steve Lynch.
Saving The Titanic has been airing on PBS since it's premiere two weeks ago and will be on ZDF in Germany this weekend and Service TV in Austria.
If you haven't yet seen it then it is on the History Channel UK at 6pm tomorrow (Saturday 14th April) and on Channel 4 on Sunday 15th April at 4:10pm.