Stephen Rees' Satie Features In Boss
25th November 2011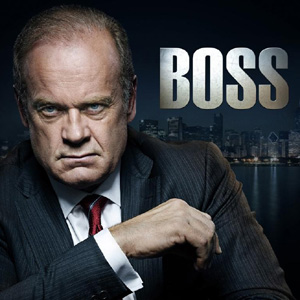 Boss is Kelsey Grammer's new critically acclaimed series that premiered on Starz on 21st October 2011 and a second series had already been ordered before this date.
The Lionsgate production stars Grammer in the lead role as Tom Kane, the mayor of Chicago, who has recently been diagnosed with a degenerative neurological disorder but conceals it from everyone as he's determined to stay in charge.
Stephen Rees' performances of Erik Satie's music were perfect for the brief and they come from his album Stephen Rees Interprets Erik Satie.
Listen to the tracks below or click here to listen to them on SoundCloud.
The tracks used so far in the series are Gnossiennes No,1 & 3 (tracks 4 & 5), Embryons Dessches II: d'Edriophthaima (track 18), and Trois Morceaux en de Poire (track 25).
Buy the tracks from this album by clicking the logos below: