New Album From Becky Jerams
23rd October 2011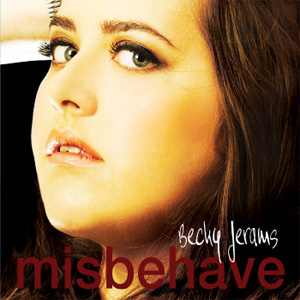 This weekend saw the album launch of Misbehave - the lastest collection of tracks from talented singer/songwriter Becky Jerams - with an energetic live performance in Portsmouth by Becky & Friends.
The album was written, composed, and produced by Becky Jerams & Stephen O'Neill who have enjoyed a successful songwriting partnership over the last two years.
Track 3 on the album, La La Love, has already been licensed from NorthStar Music this year for the official movie trailer for Love Wedding Marriage.
Congratulations Becky!
Buy the tracks from this album by clicking the logos below:
Visit Becky's website: www.beckyjerams.com
Misbehave mastered by John Elleson-Hartley at MUSIKLAB