Merry Christmas!
17th December 2010
Wishing you all the joys of Christmas and many good wishes for a New Year of happiness, peace and prosperity. From Brigitte, Grahame, John, Lyn, and Basil & Jinx the office cats.
Please note that our offices will be closed from 24/12/2010 'till 07/01/2011.
This year, once again, we have replaced our traditional Christmas cards with an online version and have made donations to two charities: Safewings Bird Sancturary and the South Essex Wildlife Hospital.
The Piano Is The Perfect Match
22nd October 2010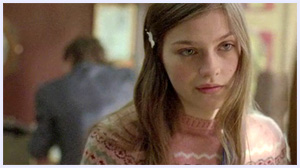 NorthStar Music Publishing has signed on composer-songwriters Steve Salett and Lauren Balthrop for UK and Ireland representation.
Steve and Lauren, both integral members of the Saltlands music group, were recently awarded the Film Craft "Best Use of Music" award at the Cannes Lions International Advertising Festival for their musical composition Piano which is featured in the now extremely popular Match.com commercial.
Cannes Lions "Best Use of Music" Award for 2010
Introducing Simon Sez by Sticky Monkey
21st September 2010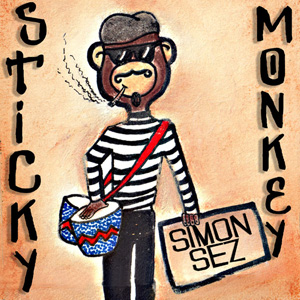 Simon Sez is a fantastic collection of rock tracks from New York based writers Hugh Colocott and Jimmy Santis.
The experienced, and well established writing duo, have written and produced these 11 tracks on this album, all of which are available for immediate licensing.
Contact us at sync@northstarmusic.co.uk to place any of these rock tracks in your production.
Simon Sez is also available on iTunes

Providing Music For Corporate Achievers
5th August 2010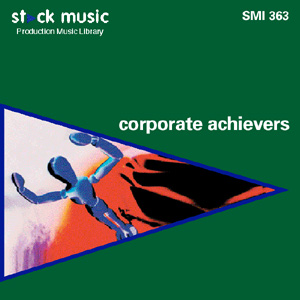 NorthStar Music has provided the music for Stock Music's current production music album, Corporate Achievers.
We sourced all of the music on this 64 track album from our pool of talented writers, enabling us to provide perfectly tailored music to brief.
Our commitment to quality followed through the editing and mastering stages, right through to the end of artwork design and CD production.
The categories on the Corporate Achievers album are Positive & Upbeat, Hip & Cool, Corporate, Cool Lounge, and Atmospheric and Music Beds.
Rolf At The Festivals
23rd July 2010

NorthStar writer Rolf Harris is performing with his band at the WOMAD (World of Music Arts and Dance) festival this weekend - Sunday 25th July 2010.
Rolf also performed at Glastonbury last month.
Remma Is Touring Stateside
15th July 2010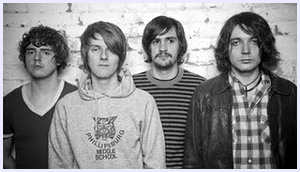 NorthStar band Remma are currently in America on their US tour throughout July.
Included in their energetic performances will be the fantastic tracks from their Continue The Search EP. Listen to a montage of the tracks by clicking the player below.
Find out more about Remma on their MySpace page, Facebook, Twitter…
Dickinson Introduced By NorthStar
10th June 2010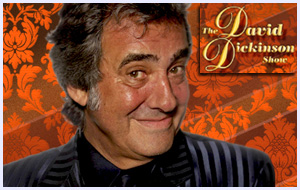 The tremendous character that is David Dickinson has been presenting his own daily afternoon chat show with title music provided by NorthStar Music.
The Duke, famous for his catch phrases like "cheap as chips" and "a real bobby dazzler" and shows like Bargain Hunt and Dickinson's Real Deal, will introduce celebrity guests and feature topical debates and some antiques!
The David Dickinson Show showing on ITV1.
The Fruitcases Going To Annacy 2010
4th June 2010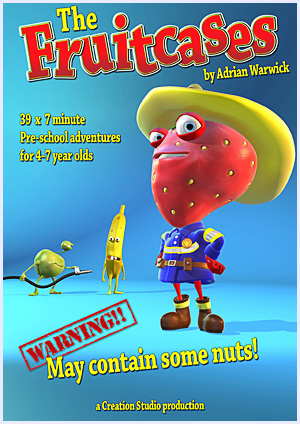 The Fruitcases, by Adrian Warwick, is travelling to France next week to attend the 2010 Annacy International Animated Film Festival.
With the music published by NorthStar Music, The Fruitcases is an animated cartoon series for the pre-school age group that follows the adventures of three friends - Captain Straw, Happy Apple, and Peel-In.
The series focuses on fun and adventure whilst also showing young viewers the importance of teamwork, friendship, and courage.
A Creation Studio Production, The Fruitcases is wonderfully voiced with the vocal talents of Rolf Harris, Chris Barrie, Holly Houliston, and Andy Nyman.
The music and theme songs have been written by 2 Tin Can, composers Barker & Rem'on, who are also signed with NorthStar.
Not Forgotten Is Unforgettable
1st June 2010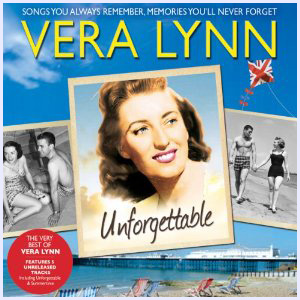 Vera Lynn's latest album, Unforgettable, includes the NorthStar song Not Forgotten.
The song, written by Grahame Maclean and Tony Halligan, is performed by the 1940s singing duo, The Swingtime Sweethearts features a heartfelt plea from the Forces Sweetheart, urging us all to remember the sacrifices made by our brave servicemen and women, from past and present conflicts.
Unforgettable also contains three recordings by Dame Vera Lynn that had been lying unnoticed in her attic for more than 60 years.
"The songs include the only duet between Dame Vera and Anne Shelton, her fellow Forces' Sweetheart, and a rendition of Summertime, the George Gershwin classic. The third is I've Never Loved Anyone, a love song dedicated to her husband, Harry Lewis."
"Dame Vera recorded the tracks in 1947 and 1948 but they were never released. They were hidden amongst piles of memorabilia in Dame Vera's attic and unearthed during a recent clear-out at her home in Ditchling, East Sussex. The acetate discs bore handwritten labels which provided few clues to their content, other than the date they were recorded."
Quote from Telegraph article.
Daines & Killington Provide Soundtrack For 'A Minority Pastime'
5th May 2010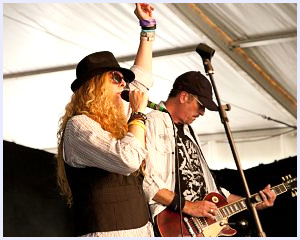 NorthStar writers Maria Daines and Paul Killington are providing seventeen of their songs to form the soundtrack for the documentary feature film 'A Minority Pastime', which aims to make the public aware of the need to protect British wildlife by speaking out against a possible repeal of the hunting ban.
The UK premiere takes place in London on May 4th 2010 and will be attended by Brian May and other celebrities.
Web - www.aminoritypastime.net
Brian May's Save Me Campaign - www.save-me.org.uk
Groove Kings Win At Canadian Smooth Jazz Awards
27th April 2010
Congratulations to the Groove Kings who have scooped the Group/Duo of the Year category at the Canadian Smooth Jazz Awards.
Howard Forman and Irene Marc were presented with this accolade at the CSJ Awards on Friday 24th April and they performed their nominated song, Blood Red, at the televised gala event.
Listen to the wonderful performances that are on their album, Blood Red, by clicking the player on the right.
"Groove Kings is an explosive blues, rock and R&B duo from Montreal put together by guitarist/songwriter Howard Forman and powerful vocalist Irene Marc.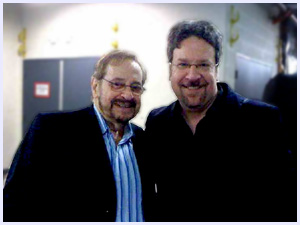 "Their latest release Blood Red in 2009 has been critically acclaimed and garnered them a nomination as Group/Duo of the Year at the CSJA." (CSJA website)
The night was made even more memorable when Howard was able to meet and chat with the legendary music engineer and producer Phil Ramone.
This photo [right] shows Phil Ramone(l) and Howard(r) backstage at the CSJ Awards event at the Mississauga Living Arts Centre.
Hollow Accompanies Credits Of Spare Some Change
5th March 2010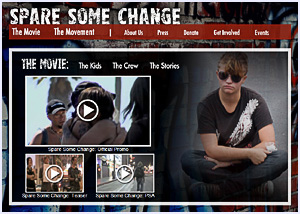 Hollow, a superb song by Jennifer Marks and Janice Fitzgerald, has been chosen for the end credits of a major US documentary called SPARE SOME CHANGE.
The story follows the lives of 13 kids in Los Angeles and shows the dire problems and dangers faced by street kids in LA.
SPARE SOME CHANGE is an ongoing media campaign and movement to raise awareness for America's homeless youth.
Their mission is to engage, enlighten and empower audiences in order to create a positive movement for social change.
Listen to Hollow, accompanied by images from the trailer, in the video below.


NorthStar Music Covers Pets
26th February 2010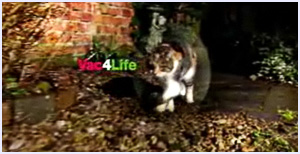 NorthStar has provided the music for an advert in a production for Granada Television.
The advert is for the Vets4Pets Veterinary Practices and their Vac4Pets service that covers a pets vaccination costs for a set annual fee.


Title Music for H1 Unlimited
8th February 2010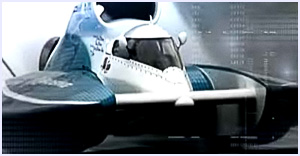 H1 Unlimited is an Unlimited Hydroplane racing league with fast boats capable of speeds of 160 mph in competition.
The racing season typically runs from July through November, consisting of six races, and is sanctioned by the American Power Boat Association (APBA), and Union Internationale Motonautique (UIM).
NorthStar's Neil Myers provided the title music for the 2009 series which was broadcast throughout USA and Europe. We now have a copy of it for you to watch below.
Staying with the powerboat theme, Neil has previously written the title music for Sky's Powerboat series which can be seen on our video page.
bTV Gets Identity Makeover
4th February 2010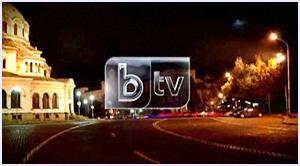 One of the biggest decisions for a TV network is to re-brand their entire corporate image.
bTV is Bulgaria's first private national TV station, owned by News Corporation, and we have been trusted to supply the music for the complete overhaul of their new corporate branding.
NorthStar's Neil Myers has written several idents (a few are in the video below) and he will be writing over fifty in total.
American Idol Needed Some Razzle Dazzle
3rd February 2010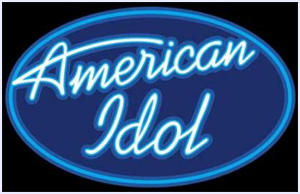 We are often asked to create masters of standards for the major studios in LA and recently American Idol needed a version of Razzle Dazzle for the show.
NorthStar's Stu Kennedy recorded and produced four excellent cues that, as you'll see in the video below, compliment the footage perfectly.
Give 'em the old razzle dazzle!
O2 Can Do Germany Ad
2nd February 2010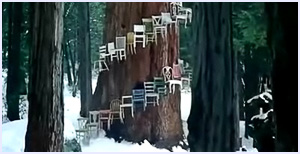 NorthStar Music has provided the music for O2's current ad - O2 Can Do.
Written by Keith Kenniff, this elegant track perfectly accompanies the vision that O2 had for this advert.
Portland-based composer Keith has previously written the tracks for the famous Honda Asimo commercials and numerous television programs and advertising campaigns.
Midem 2010
13th January 2010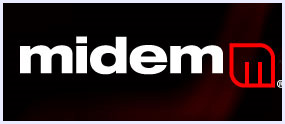 Midem 2010 is fast approaching, January 24-27, and NorthStar Music will be attending this year.
We are looking forward to the annual trip to Cannes for our meetings and discussions, and forging into the year ahead.
Visit www.midem.com for all things Midem, and the Midem Blog is well worth a visit.